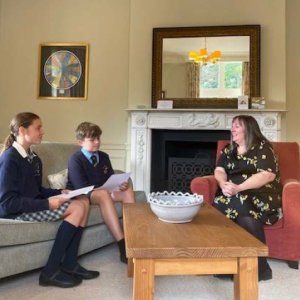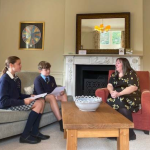 Mrs Mitchell – One Week In!
On Thursday 14th September 2023, Head Boy Freddie and Head Girl Ellie sat down with Mrs Mitchell to ask her how her first full week at Beachborough had gone.
The two Form Vlll pupils had carefully pulled together a series of questions that they felt both children and parents would find interesting and most importantly, to find out more about Mrs Mitchell, her own educational experiences and her life both before and outside of Beachborough.
We think that as their first experience of interviewing and being in front of the camera, they did a great job of teasing out the answers to some really tough questions……..do you know where the term Ghab comes from?
The full interview is available to view below.